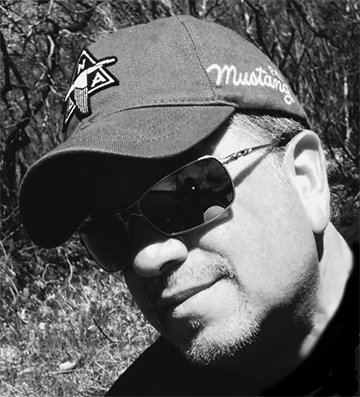 Jon Weiman is the owner of Weiman Design, LLC, a design firm specializing in graphic design, web design and illustration. The approach of Weiman Design is based on a strong conceptual base, a focus on design hierarchy and strong composition, as well as close collaboration with clients to achieve mutually satisfying goals. His work has received numerous awards from the Art Directors Club of New Jersey, The Society of Illustrators of Los Angeles, The Sussex County Arts and Heritage Council, Graphic Design USA, The Print Regional Design Annual and The International Association of Business Communicators, etc.
Having designed and illustrated over 300 book covers, Jon has also illustrated children's books for the Smithsonian Institute and Scott Foresman/Addison Wesley. He designed commemorative pins for the 1996 Olympics and his work is in the permanent collection of the United States Air Force.
As an educator, Mr. Weiman is currently a tenured Adjunct Professor at Pratt Institute and an Adjunct Instructor at Fairleigh Dickinson University. He has taught in undergraduate programs at Bloomfield College, the Fashion Institute of Technology, Parsons School of Design, Rutgers University and Montclair State University; and in graduate programs at Pratt Institute and Marywood College.
As a former member of the Board of Directors of the Art Directors Club of New Jersey, Jon is the past Chair of the Education Council. He is also the former National Vice-President of the Graphic Artists Guild and has served on the Board of Directors of the Society of Illustrators as Chair of Fund Development and the Chair of Professional Practices and Legislation.
The co-author of a book entitled, "Lessons Plans That Wow!" his writing has been published in Communication Arts Magazine, Step-By-Step Graphics and the Society of Illustrators Bulletin. He also served as the Editor-in-Chief of the Society of Illustrators Bulletin for three years.